Learning and personal development is a never-ending endeavour for all startup founders. Entrepreneurs should always look for opportunities to learn from the best in the business. This helps them perceive the right things to do, what not to do and also stimulates them intellectually resulting in building innovative businesses.
For those constrained for time, podcasts are a great way to consume relevant information at home, on the go and even while working. Here are 10 podcasts that every entrepreneur should subscribe to:
The School of Greatness:
This podcast is hosted by Lewis Howes, a former pro-athlete turned lifestyle entrepreneur. Lewis is also a New York Times best-selling author. His motivation to start, The School of Greatness was to share the inspiring stories of the most brilliant business minds, world-class athletes and top celebrities to know what people should do to achieve greatness.
The Tim Ferris Show: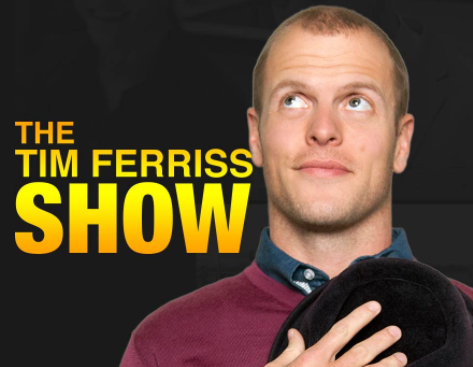 Time Ferris is an entrepreneur, author, public-speaker and an investor. He has written several self-help books that are best sellers. Tim interviews world class performers on his show to understand what they do and how they do it. The Tim Ferris Show was listed as the #1 business podcast show on iTunes.
The Knowledge Project:
This wonderful show is hosted by Shane Parrish, a former cybersecurity expert. He also runs a blog called Farnam Street which addresses topics such as decision making, art of living and other contemporary topics. Through The Knowledge Project, Shane explores the best ideas, methods and mental models to help people master the best of what other people have already figured out.
The Twenty Minute VC:
The world's leading independent venture capital (VC) podcast hosted by Harry Stebbings. This podcast hosts some of the best venture capitalists to share knowledge about VC world, startuo funding and pitching. The venture capitalists provide their view on tech, trends in marketing and investing and insights on how to get employment in the VC industry.
Building It Up With Bertelsmann:
Building It Up With Bertelsmann is India's first business podcast hosted by Ankur Warikoo, Cofounder and CEO of Nearbuy. The show focuses on entrepreneurs and growth of startups providing deep insights into their industries and the Indian startup ecosystem as a whole.
Masters of Scale:
This original podcast show is hosted by Reid Hoffman, Founder of Linkedin and investor at Greylock. Reid interviews legendary leaders from business and also explain how companies have reached the top from zero. Masters of Scale is the first American program to commit 50-50 gender balance for guests.
Lets Know Things:
This is a weekly news analysis podcast run by Colin Wright. Colin Wright is an author, entrepreneur, blogger and a full-time traveller. Colin uses news article in each episode as a starting point for a larger discussion about a particular industry, society and the world.
The Joe Rogan Experience:
Hosted by Joe Rogan, an American comedian, actor, sports commentator, and television host, engages in a long form conversation with successful people from the world of business, psychology, science, arts and culture. Remember Elon Musk smoking weed? Well, that's this show!
The Indian Startup Show:
If you were wondering if any Indian podcasts made it to this list, here you are. This show is hosted by Neil Patel, who is a top marketer and New York Times bestselling author. A weekly podcast about Indian entrepreneurs and more, Neil tries to bring in learning from the Indian startup world.
Breaking into Startups:
Last but not the least, Artur Meyster, Timur Meyster and Ruben Harris host this show. This podcast features inspiring stories of people who broke into tech from non-tech backgrounds to demonstrate that people don't actually need formal tech education to make it big.